Gaming Chairs: Are They Worth The Penny?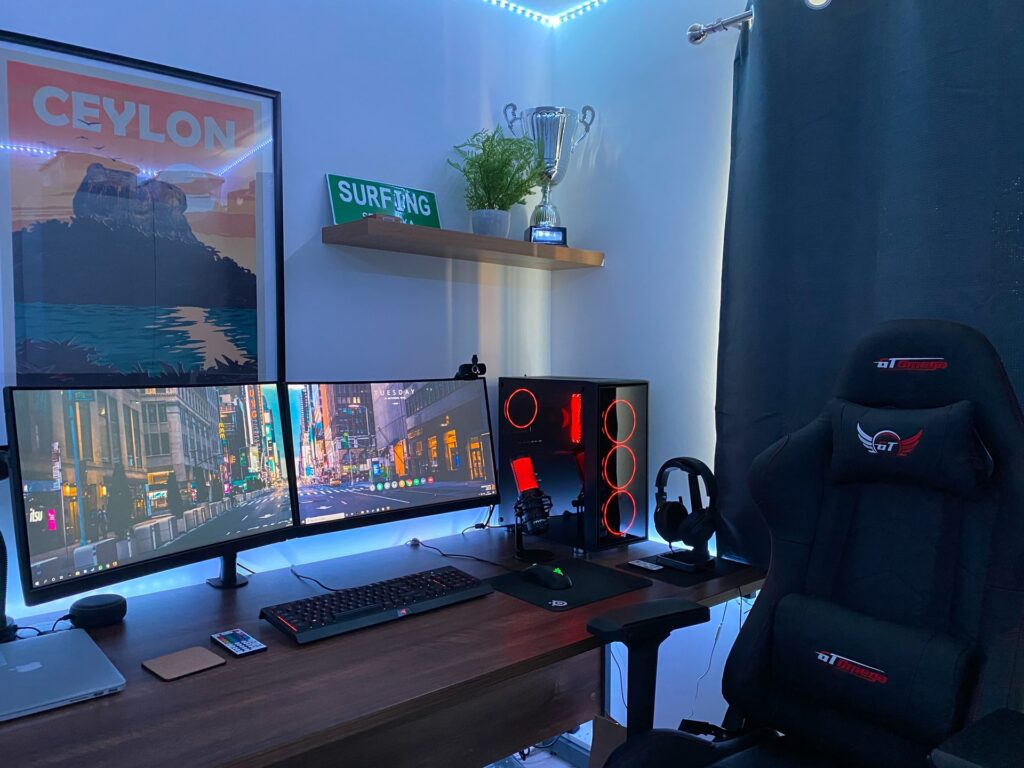 I've seen many a dispute online about whether or not gaming chairs are worth buying; some comments I've stumbled upon were written by gaming chair fanatics, angry with others for not liking their gaming chairs, while some comments were written by people who (I figure) have never used one in their life and are complaining how uncomfortable they are. While I, myself, think that this topic is very subjective, as not everybody will be comfortable in a gaming chair (believe it or not) – but I do have some thoughts about why I think gaming chairs are worth it and why you should give them a try.
Alright, here we go (I can't believe I'm philosophizing about chairs…)
Ergonomic support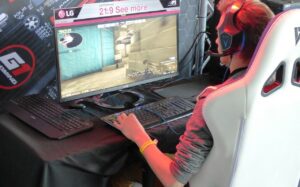 Most of the gaming chairs offer ergonomic support; now the level of the support varies between chairs that belong to the low price range and high price range, and consequently, you do unfortunately, get poorer ergonomic support when you buy a cheaper gaming chair.
I find that many people want to save a penny while buying chairs for their PC setup and lose not only their money, once they buy the chair, but their posture as well.
In my opinion, you should definitely save up for a gaming chair that costs a bit more, as it does make an impact in the long run, especially if you sit in it for a long time.
Try it out first before buying
I realize that this may sound futile to those of you who live in the shop deserts (that is to say, to those of you who don't have any stores carrying gaming chairs around the area where you live), so unfortunately, I can't really help you with this step. But I think you can find an amazing gaming chair that is the right fit for you only when you go to an actual shop – not through online shopping. Many times you will find great pictures of chairs online and think that they would fit you because of whatever reason, and when you get them, you see how off you were. It's better to test them out in real life and see what works best.
Know that even after buying it, you might still have some issues with it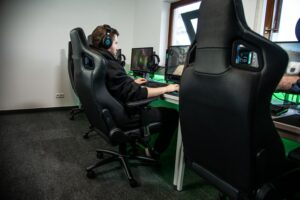 This goes for everyone who has ever purchased a chair and then said how uncomfortable it is, even though it was extremely comfortable in the shop.
I want you to know that it's highly unlikely that the once comfortable chair turns uncomfortable in an hour – it's more likely that you have a bad posture that the ergonomic chair is trying to fix.
Of course you'll feel pain in your back if you sit slumping over your PC; it takes time for your body to adapt to the proper posture. So please don't give it up before getting used to it.
Most importantly, buy a chair that fits your height and weight
A lot of people buy gaming chairs just because of a cool design, and while that is great for the designer and the brand, it's not really that good for your body. Some of my friends made this mistake and ended up with a chair that they cannot use; they can't use their armrest – it's too far away, the floor is too far away because the chair is too high etc. Don't be like them – test a chair out before buying it.