The Two Greatest Graphic Cards of 2021
I don't think that you need to be exclusively into the IT field or gaming industry to know that your PC runs perfectly when it has a good graphic card. It is the graphic card's "fault" that you can see anything on your PC screen; from the display, to videos and photos that you play and open on it, everything is controlled by the graphic card. This entire course of action of the graphic card is powered by the CPU (central processing unit) of your PC which is connected to it.
With the rise of cryptocurrency and the process of "mining" (during last year, and this year as well), the price of graphic cards changed for the worse; as cryptocurrency miners burn out graphic cards in their processes to find bitcoins, they use up their graphic cards pretty fast and hurry to buy a new one. This is the main reason why graphic cards cost so much in 2021; the market is extremely large and competitive, and the prices are raised in order for companies to stay relevant – crazy, right?
Today, however, I wanted to talk to you about some of the amazing graphic cards you can buy in 2021, I hope to be informative enough, so you can decide which one you can get for yourself.
What should I look in for when it comes to buying graphic cards?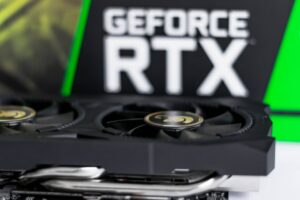 You need to pay attention if their price and value are balanced, apart from that, technically speaking, you need to look at:
· their resolution (which depends on what you want to achieve with your graphic card. If you want to play extremely large, detail-heavy, 3D video games, make sure to find a graphic card that supports that. You don't need to buy a card that has a high GPU (graphics processing unit) if you plan on playing Sims, or other simple games.)
· their video memory (the best option would be for you to find a card with 8GB, but there are graphic cards with less video memory and they work just as fine.)
What are the best graphic cards of 2021, then?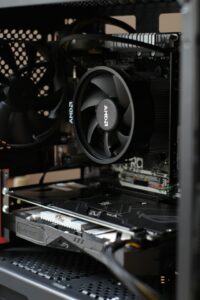 The first on the list definitely has to be Nvidia GeForce RTX 3090, which also seems to be everybody else's first choice. The price of this graphic card is extremely high (1k+ USD), but what can I say – it's Nvidia, they always make great graphic cards, and with its performances, GeForce RTX 3090 doesn't seem to disappoint us geeks yet again. It allows for smooth gameplay (4K definition and 1440p as well!), and what's more, it has a good cooling system, so you don't have to worry your games will crash mid-playing. It's only flaw: it's always out of stock!
The follow-up, (and to be fair, they should share the first place, it's just that I'm biased for Nvidia's products) has to be AMD Radeon RX 6800 XT. The price range is quite the same as it is for NVidia's RTX, so I advise you to just look into their differences if you want to buy any of these, since you'll be paying through the roof anyway! Extremely great at 4K gameplays, RX 6800 is a serious competitor to RTX 3090! It's also more likely that you'll find it on the market.
These two graphic card brands are my personal favorites of this year, and their performances show why they are placed so highly not only in my chart, but in others' too!